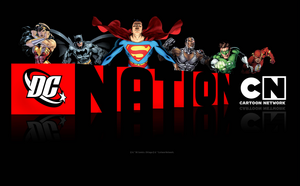 DC Nation
is a programming block on Cartoon Network that holds DC Shows and Shorts, including,
Green Lantern: The Animated Series
,
Young Justice
,
Teen Titans Go!
, and
Beware the Batman
.
About
DC Nation is about the series it holds, DC Nation Shorts, Beware the Batman, Young Justice, Teen Titians Go!, and Green Lantern: The Animated Series. The block took several hiatuses, one most notably airing reruns of Young Justice and Green Lantern during the summer of 2012, but picked up with new episodes during the fall. This was short-lived, as mid-October, there was yet another unexplained hiatus until January 2013. The block was replaced with Cartoon Network's Dragons , until that time. Since then, the block has more or less been back on track with new episodes and shorts every week.
Young Justice
Beware the Batman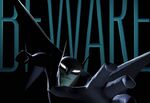 Beware the Batman is the latest batman series, it aired on Cartoon Network's DC nation block on July 13th 2013
Orignal Channel
Cartoon Network
Production Company(s)
Warner Bros. Animation
Format
Trivia
DC Nation is a popluar Nation on Cartoonnetwork and Teletoon.
DC Nation currently holds the two Series Young Justice, and Green Lantern: The Animated Series.
Beware the Batman and Teen Titans Go! are expected to make their debuts on DC Nation in 2013.
Gallery
Ad blocker interference detected!
Wikia is a free-to-use site that makes money from advertising. We have a modified experience for viewers using ad blockers

Wikia is not accessible if you've made further modifications. Remove the custom ad blocker rule(s) and the page will load as expected.